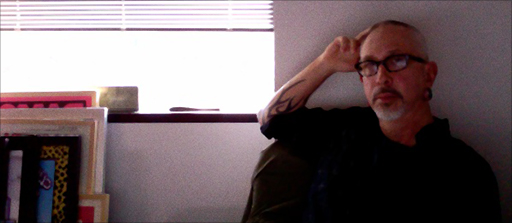 Since graduating from Art Center in the mid 80s I've worked as an
Art Director/Creative Director, primarily for the Record Industry. I've worked with every conceivable music style and genre, with budgets big and small, with artists well-known and unheard of. I feel lucky to have experienced the shift from
analog design to computer design, and have always been an early adapter.
I have never gotten bored, I have never taken what I do for a living for granted.
By the late Nineties I started taking on more of a leadership role, managing
creative staff and dealing directly with marketing departments, senior staff,
artists and management. This is something I truly enjoy - I've been very
blessed to have worked with some wonderfully creative people.
The Record Industry has changed drastically since I started my career,
some of the changes are good - but most of them are bad. When
Tower Records on Sunset closed it was almost like losing a loved one.
Still, I refuse to believe that music will fade into the backround, becoming less
important than other forms of media. While a great painting, great movie or
great video game can entertain and even inspire - only music can completely alter our perception and change our minds. If I am in a bad mood, all I have
to do is think about
Smoky Robinson and the Miracle's
"My Girl",
or
Black Flag's
"My War" and instantly I'm in a better frame of mind.
With that said, I would have no problem moving into another industry.
Any takers?
If I had to choose just one aspect of my job it would be logo design and
typography. Maybe that's what I will do when I grow up.
In my spare time I'm an avid cyclist, a pretty good bass player and damn good
cook. I am married to a supportive, patient and inspiring woman named
Courtney and have been for a wonderful 32 years.
Thanks for taking a look!
-Steve